360 Chiropractic & Wellness Reviews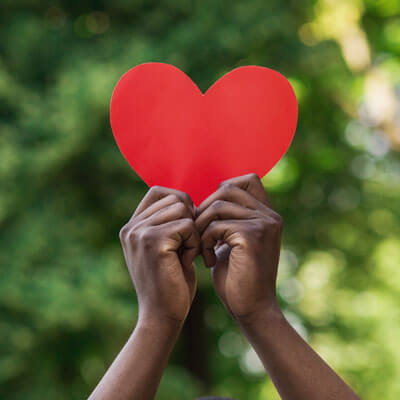 What Our Frisco Patients Say
At 360 Chiropractic & Wellness we love when patients share with us their feedback and comments after chiropractic care. Please read our patient testimonials below to see what other people have achieved through their tailored treatment plans with us.
For more information or to schedule an appointment call or email us today.
Share your stories too!
Click here
to send us your feedback so that we can help to spread the word about the benefits of natural 360 Chiropractic & Wellness care.

I Love The Vibe
I love the vibe in the office- your staff is so friendly, helpful and professional. I am excited to start with your practice and look forward to feeling and seeing my results! Thank you!
- Kristin E.
Best Decision I Made To Get Relief!
After only visit with Dr. Thomas what an improvement I saw in how I felt and was able to walk without pain. I am looking forward to continuing my treatments with consistency and know coming to 360 Chiropractic & Wellness was the best decision I made to get relief.
- Minal C.
I Would Recommend Dr. Thomas to Everyone!
When I met Dr. Thomas he talked to me about the areas he knew he could help me with and was very honest about it. I could tell he cared about my pain and the health of my body. I can feel the results already after a few weeks of seeing him. I would recommend Dr. Thomas to everyone.
- Robert T.
Help Getting Pregnant
My husband and I have been trying to conceive children for about 2 years now. I exhausted all efforts using fertility drugs and several rounds of invitro fertilization, none of which were effective. At my wits end, I took the advice of a friend and went to see Dr. Matt Thomas. After 4 months of very frequent adjustments and specific alterations to my diet, I am happy to say that my husband and I are now 3 months pregnant. We owe it all to chiropractic care and the healing hands of Dr. Thomas.
- Elizabeth S.
Professional & Knowledgeable
I was terrified of going to a chiropractor, but Dr Thomas' professionalism and expertise made me feel at ease and confident that I was in good hands. I saw some of the results I was looking for immediately. Dr Thomas' knowledge of complete wellness is well rounded and he obviously practices what he preaches.
- Daniel H.
Changed my Quality of Life
When I first met Dr. Thomas, I did not realize that he was the doctor that would help fix me and put me on a healthier track for the rest of my life. When I first went to see Dr. Thomas, I was registered as handicapped with the city of Dallas. Nearly every facet of my quality of life has changed for the better because of what Dr. Matt Thomas has done for me and my wife.
- Adam S.
I was Amazed!
Dr. Matt Thomas is a wonderful doctor! He pays attention to the entire body including chiropractic, nutrition, exercise, etc. He started me on a 21 day cleanse immediately and I dropped 18 lbs. He also measured my body fat and I dropped 4% in body fat. Since then, I started working out on a regular basis and started a vitamin regimen recommended by Dr. Matt Thomas. I'm taking the Standard Process supplements they have in their office. I feel incredible! The supplements are all whole food so I can take them on an empty stomach and not get sick.
I have been to many chiropractors in the past. I can honestly say that Dr. Matt Thomas of 360 Chiropractic & Wellness is the best! He is the only one that has addressed whole body wellness. I have never felt better! I would recommend this chiropractor to anyone who lives in Frisco, Plano, McKinney, Allen or anywhere else close. This office is worth the drive!
- Elizabeth F.
Feeling 100% Better
I am a dental hygienist and the nature of my job is physically demanding. I am constantly positioning myself in ways that are not normal. I started seeing Dr. Thomas and within a few adjustments I was 100% better. I will see him every two weeks as long as I am a practicing dental hygienist.
- Katie S.
All Around Healthcare
Love Dr. Thomas and his staff in Frisco, TX. The office is clean, warm and inviting with a rehab room, a kids' area, and massage therapy available in addition to a knowledgeable doctor and caring staff. Dr. Thomas works hard to make sure all your questions and concerns regarding chiropractic care and all around healthcare are addressed. As a very pleased patient I am now bringing my children to address orthotic issues, allergies, and asthma and their all around health. If I didn't trust him there is no way I would allow him to care for my children. Whether your needs are chiropractic, orthotic, or overall health go check out Dr. Thomas in Frisco, TX.
- K. Leimomi
Making Your Health Their Priority
When I first visited, Dr. Matt was careful to make sure he took proper x rays to determine what my health care needs were. He explained in detail where my problem areas were and the plan of action to correct them.
A basic visit for me consists of an adjustment, physical therapy, and a short massage to work out any soft tissue problems. You will find that the staff is warm and welcoming and truly care about your health care needs. Dr. Matt is a good resource for questions you need answered (including nutritional) and he truly takes his practice to heart. He lives what he recommends.
They have flexible office hours, and they worked with my insurance provider to file all claims.
Though I have visited many chiropractors through the years, I would say that 360 Chiropractic has been the best experience. I suffered from lower back pain and did not realize that I was pushing my health to the "backseat" while just a few small changes have helped me to regain a "pain-free" lifestyle.
PS If you have children, I have found they make it easy for me to still attend my appointments. There is a child friendly area up front that is stocked with books, games and toys to help occupy my crew.
- Misty B.

360 Chiropractic & Wellness Reviews | (214) 705-0888