Chiropractor Frisco Offers Dynamic Family Care
Discover Vibrant Health at 360 Chiropractic & Wellness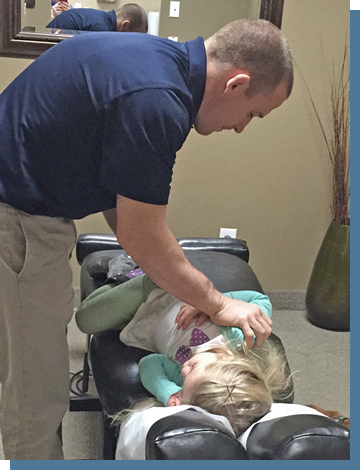 Frisco TX Chiropractor Dr. Matt Thomas has a reputation for excellence in custom-designed family health and wellness care, with a particular emphasis on sports injury and athletic performance care, weight loss and soft-tissue rehabilitation. It is his passion to deliver high-quality chiropractic care combined with state-of-the-art healing modalities. His vision is to create transformation and optimize patients' full health potential.
An Umbrella of Wellness
It has been our vision to create a healing oasis under one umbrella as a convenience for our many patients. Whether your goal is to lose weight painlessly or recover from a disc injury using our spinal decompression modalities, we have the means to provide you with a solution to your problems.
You will find our office in Frisco TX to be a welcoming, caring place where personal relationships flourish. Our mission is to provide our patients with rapid pain elimination, performance optimization and balanced health.
Our Practice Difference
Here are some of the ways that we stand out in the community:
We offer over a decade of experience and the combined knowledge of two clinic doctors.
Our patients have the option of receiving Pressure Wave Therapy, which transforms a chronic injury back to an acute state, making it possible to deliver effective rehabilitation.
Our office is the only clinic in the Frisco community offering Red Light Therapy, an innovative fat loss technique for significant reductions in weight and inches.
We provide pain relief and pain elimination for those suffering from disc problems and degeneration and sciatica through painless spinal decompression.
For the convenience of our patients, we have on-site, cutting-edge digital X-ray capabilities.
We would love to welcome you to our patient-centered practice where the focus is on you. Insurance is accepted and we offer cash options and affordable family plans as well. We hope to soon hear you say, "This is the chiropractor near me that I'd still drive a long way to see." Contact us today to consult with our chiropractor Frisco TX.